DRAWINGS
PAINTINGS

SCULPTURES
Quentley Barbara



VISUAL ARTIST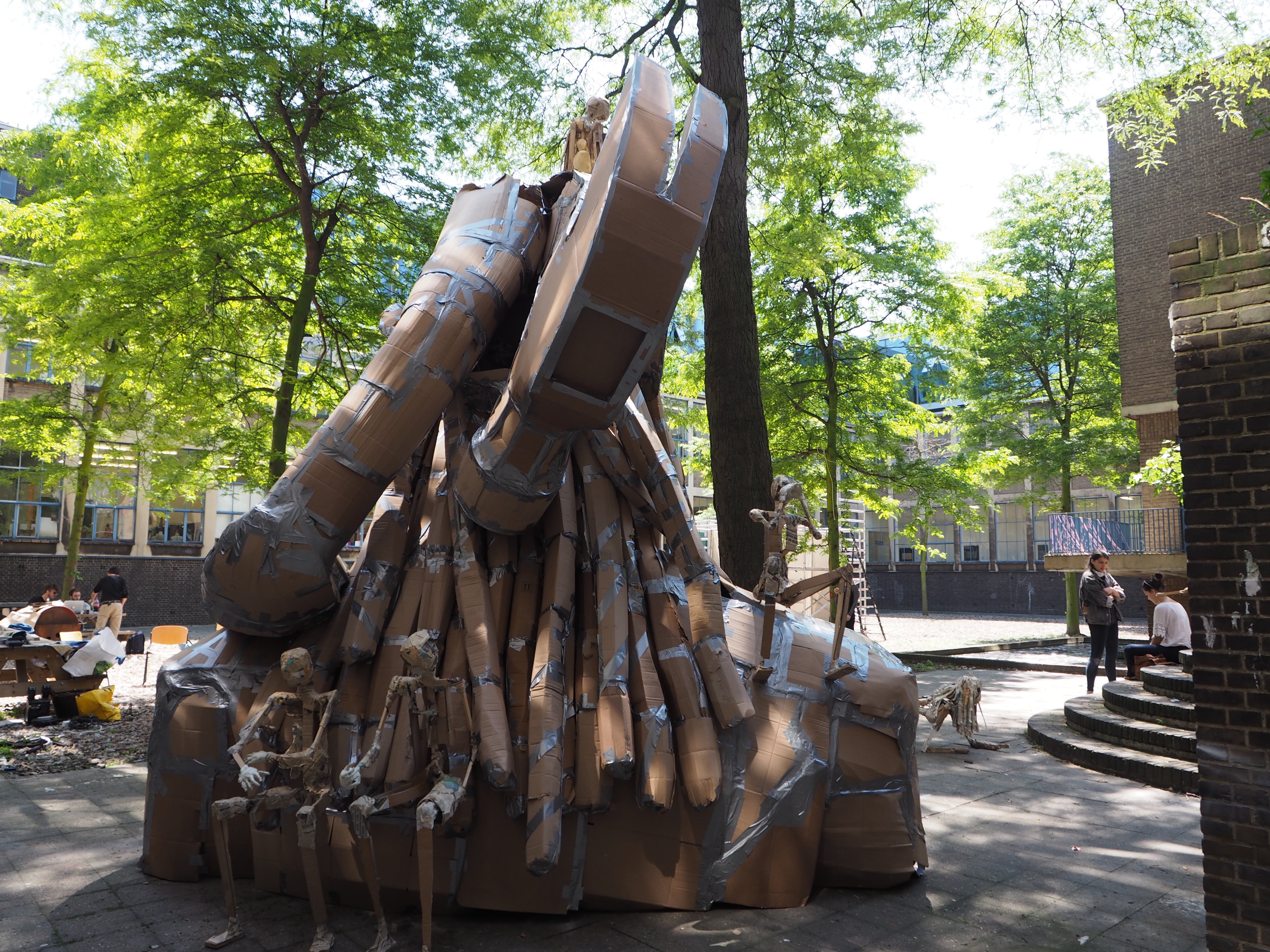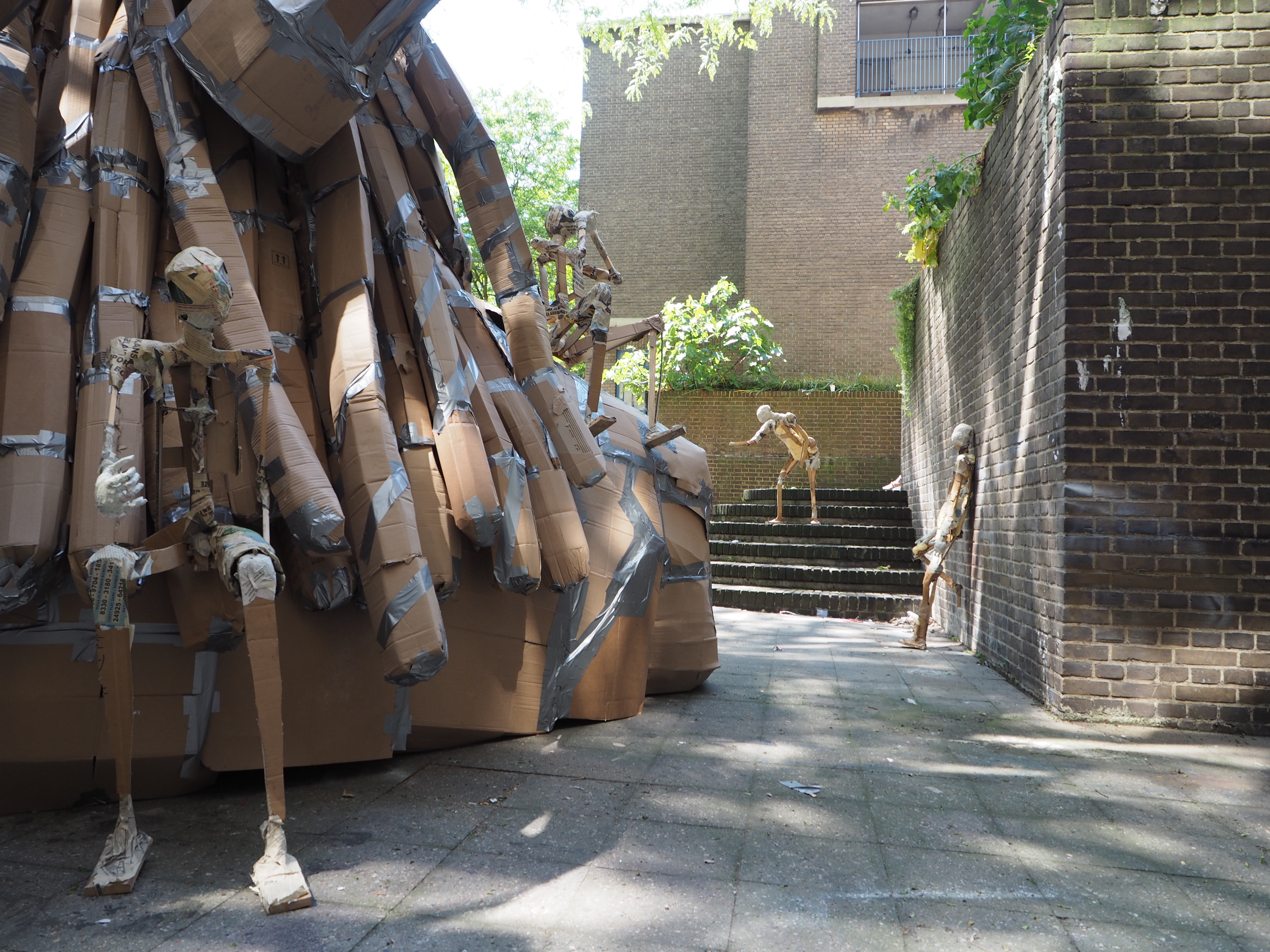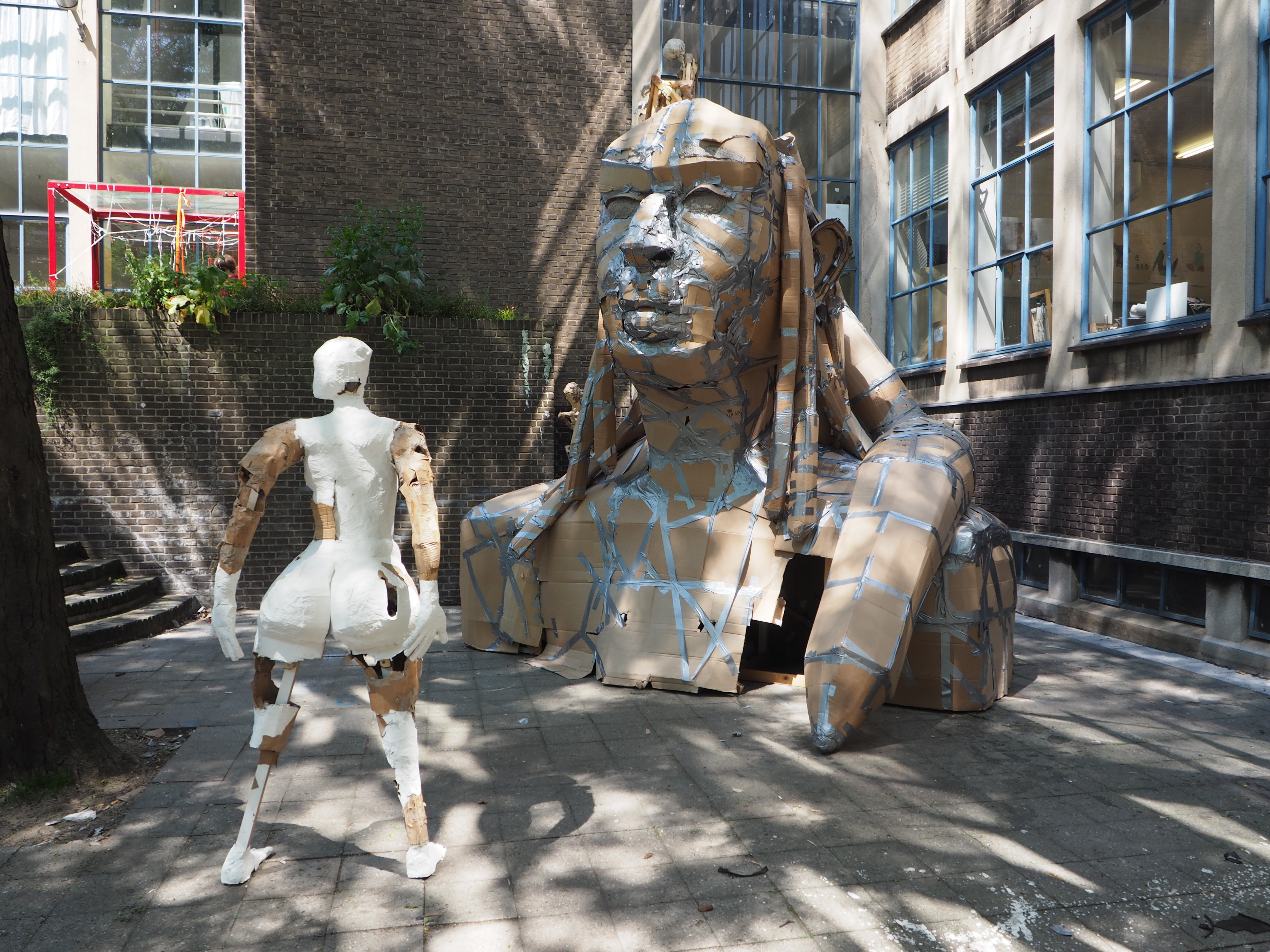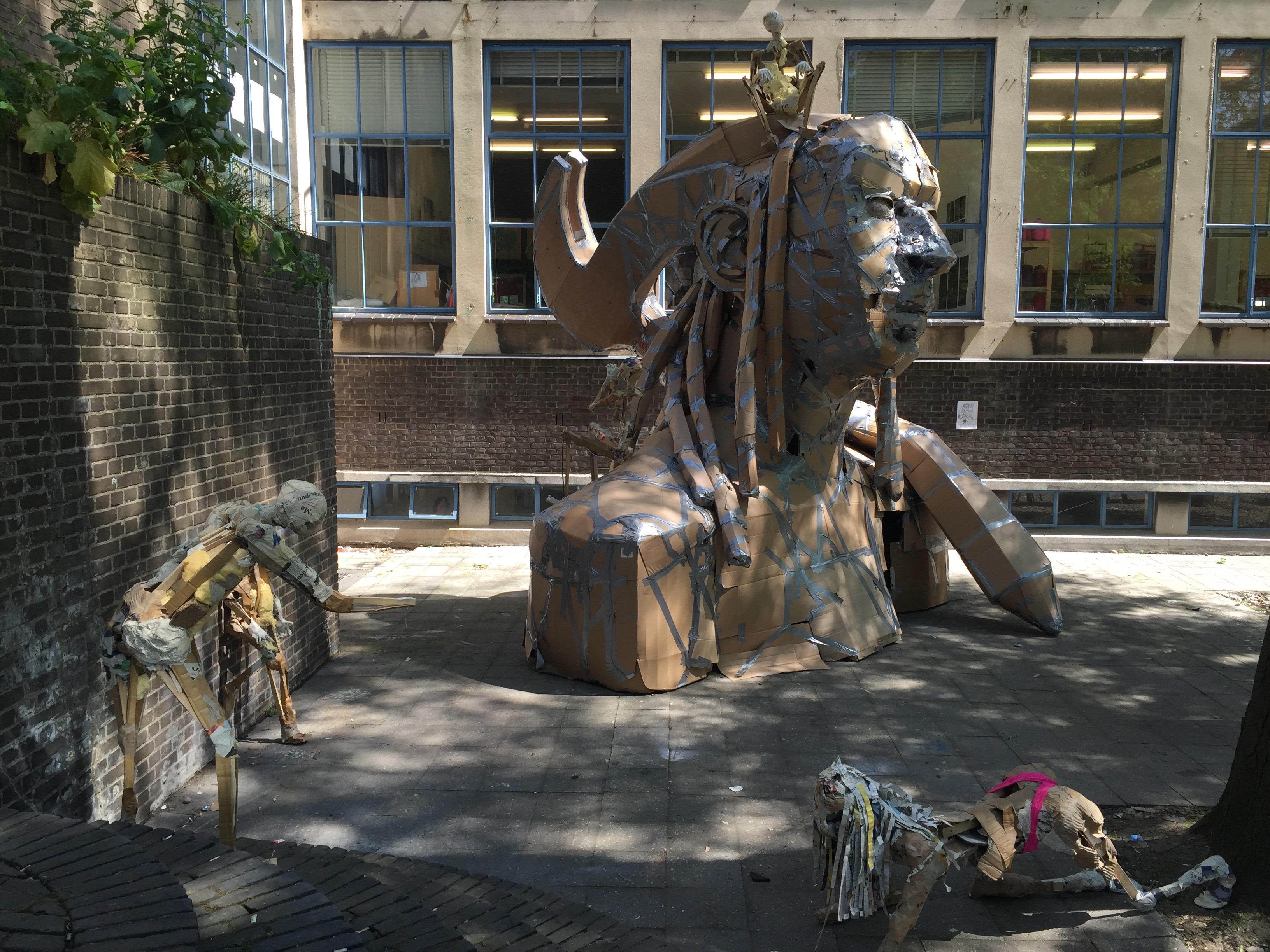 CV
Contact
Just as real people whose broken dreams and expectations make their life incomplete, my sculptures are unfinished, missing parts, not manifesting their full potential, they are always under construction. It is a journey that still has to continue. My work relates to everyday activities, taking place everywhere from the social environment to private space.I work with cardboard and newspaper, both materials being products of mass production. The difference between these two materials is that newspapers are a media which contains everyday information and cardboard boxes are mostly used as a container to put products or valuables inside. Once their purpose is complete, they are discarded very fast and they become garbage.
Another reason I use cardboard is that when it stays outside it deteriorates and breaks down to its original chemical composition, it breaks down back to nature, in a way. In this case, by using this material, I give the discarded cardboard a new value that can rise, and become more important. I like that there is a vast difference of color shades that cardboard has a material and that it can be easily shaped. This material is universal, we all can recognize what it is or what it used to be.
What I consider bizarre in Holland is the community attitude towards useful stuff: people buy utilitarian objects and later dispose of them just because they can be replaced with new ones.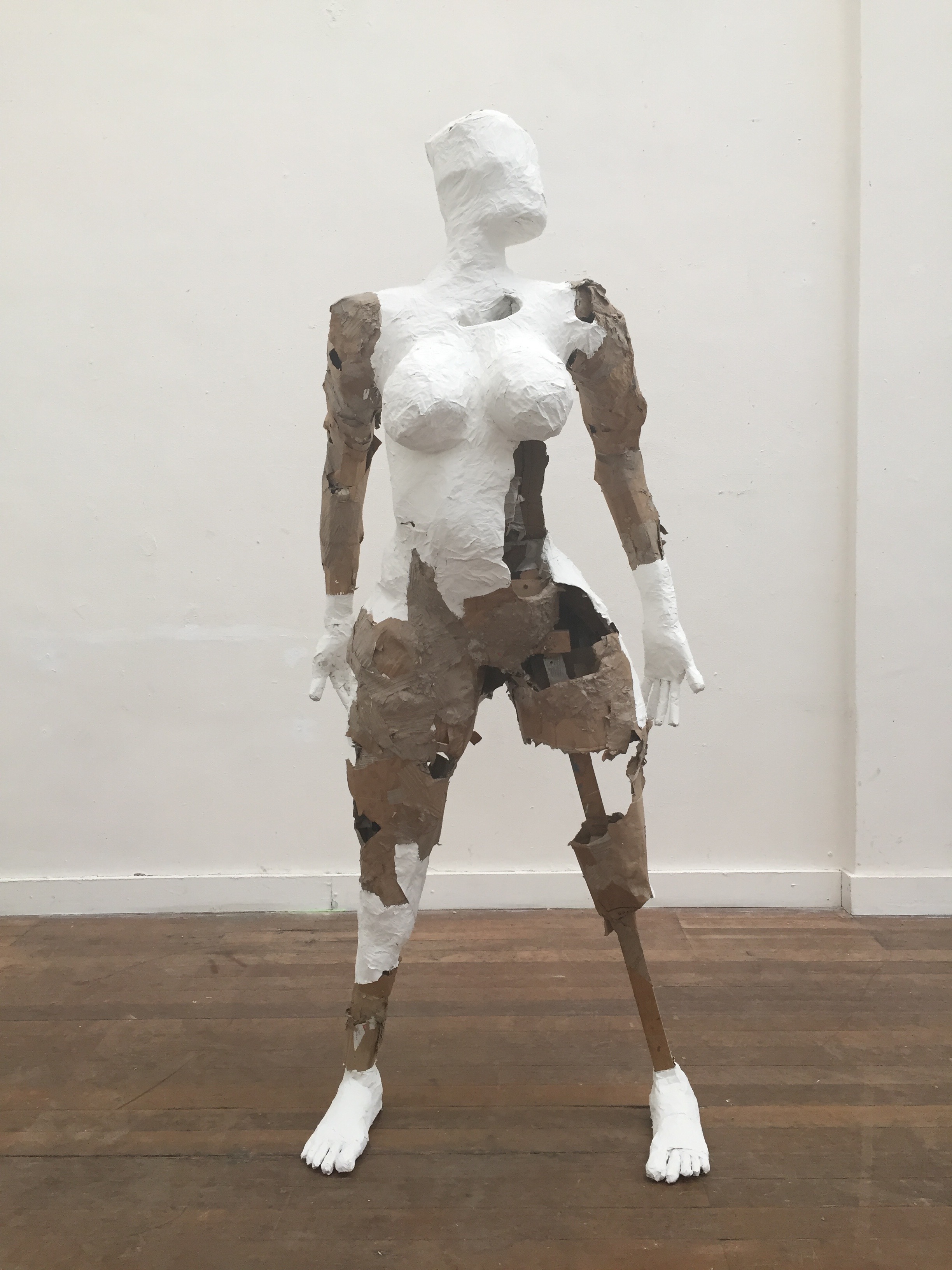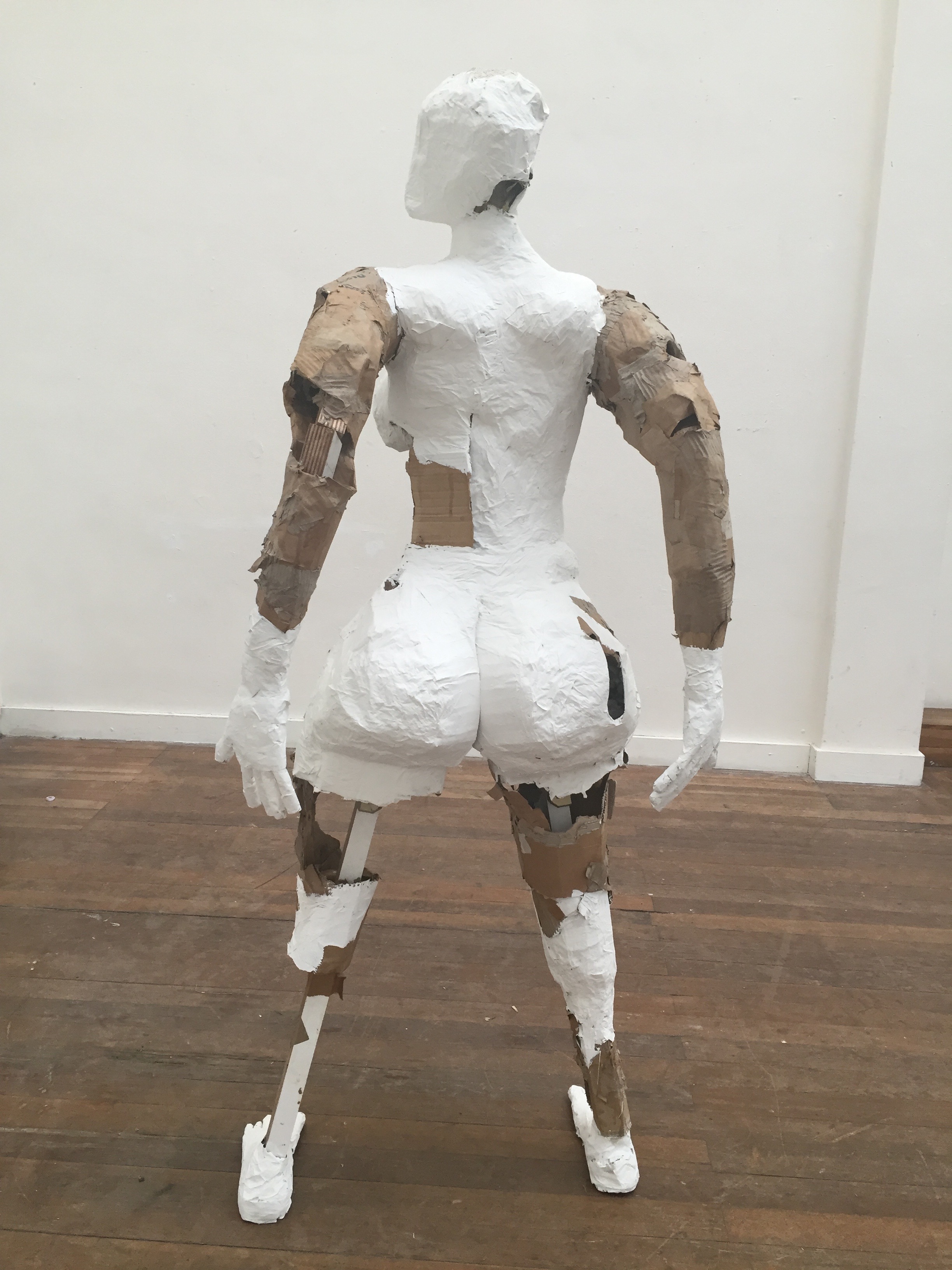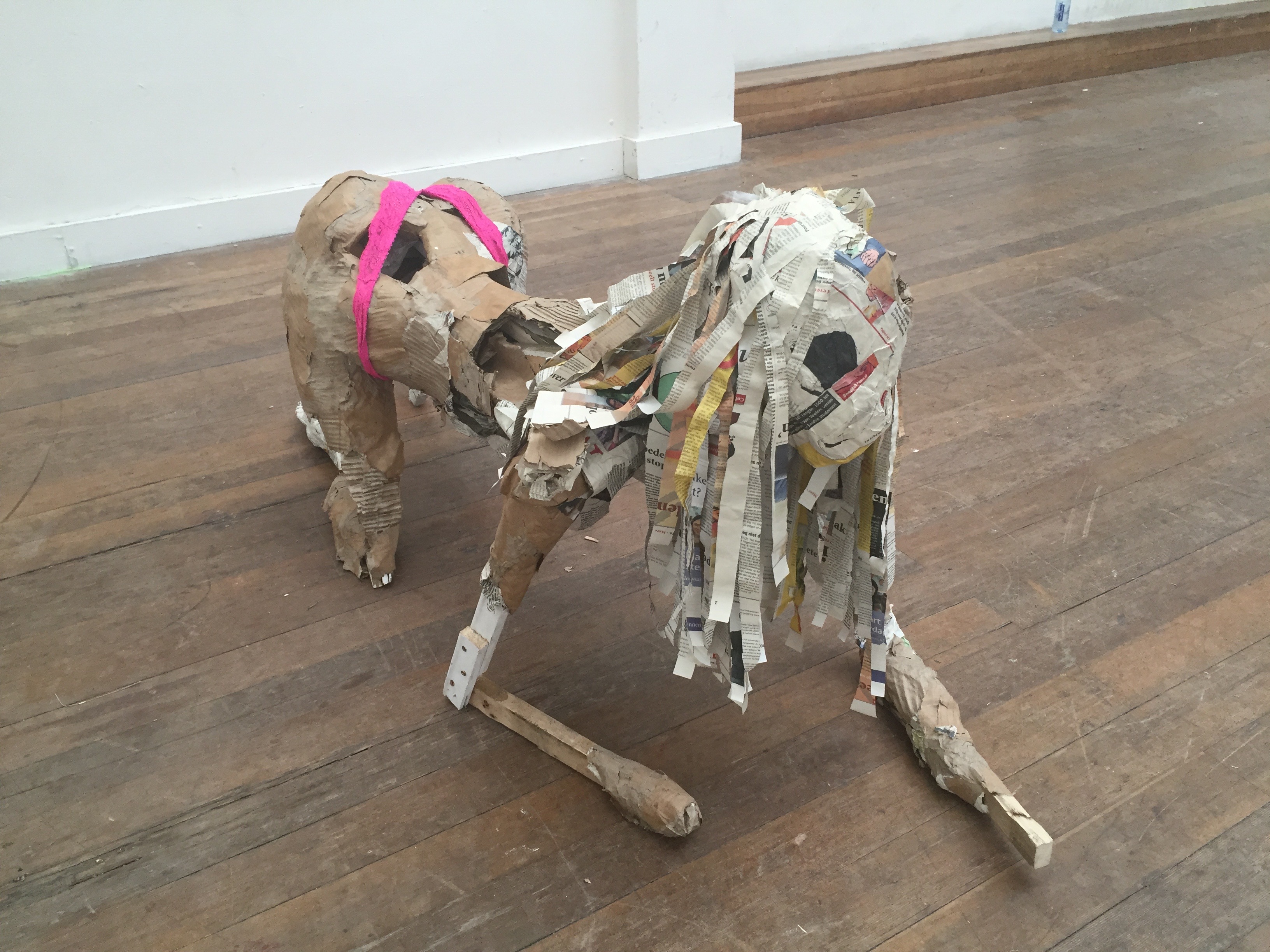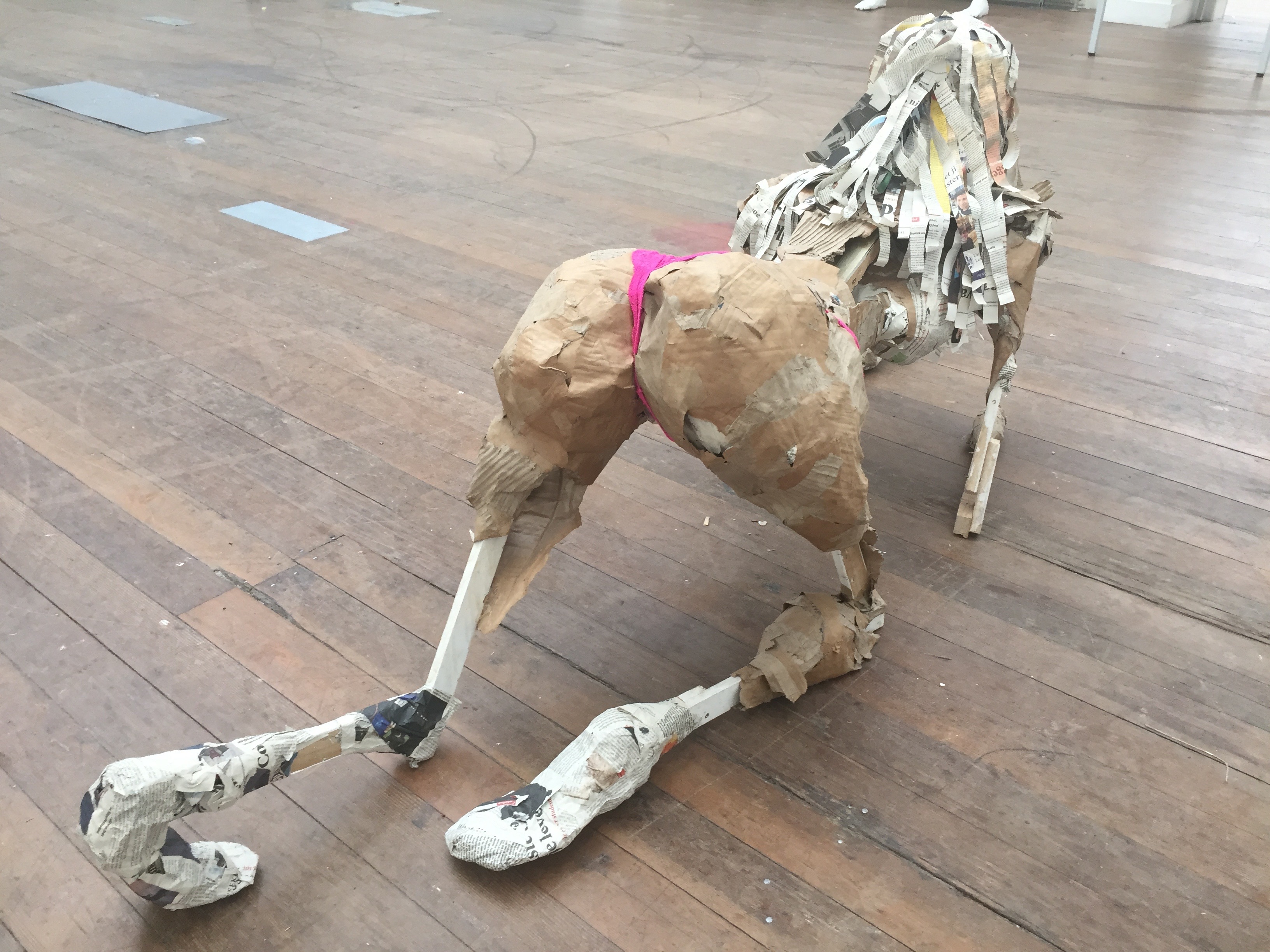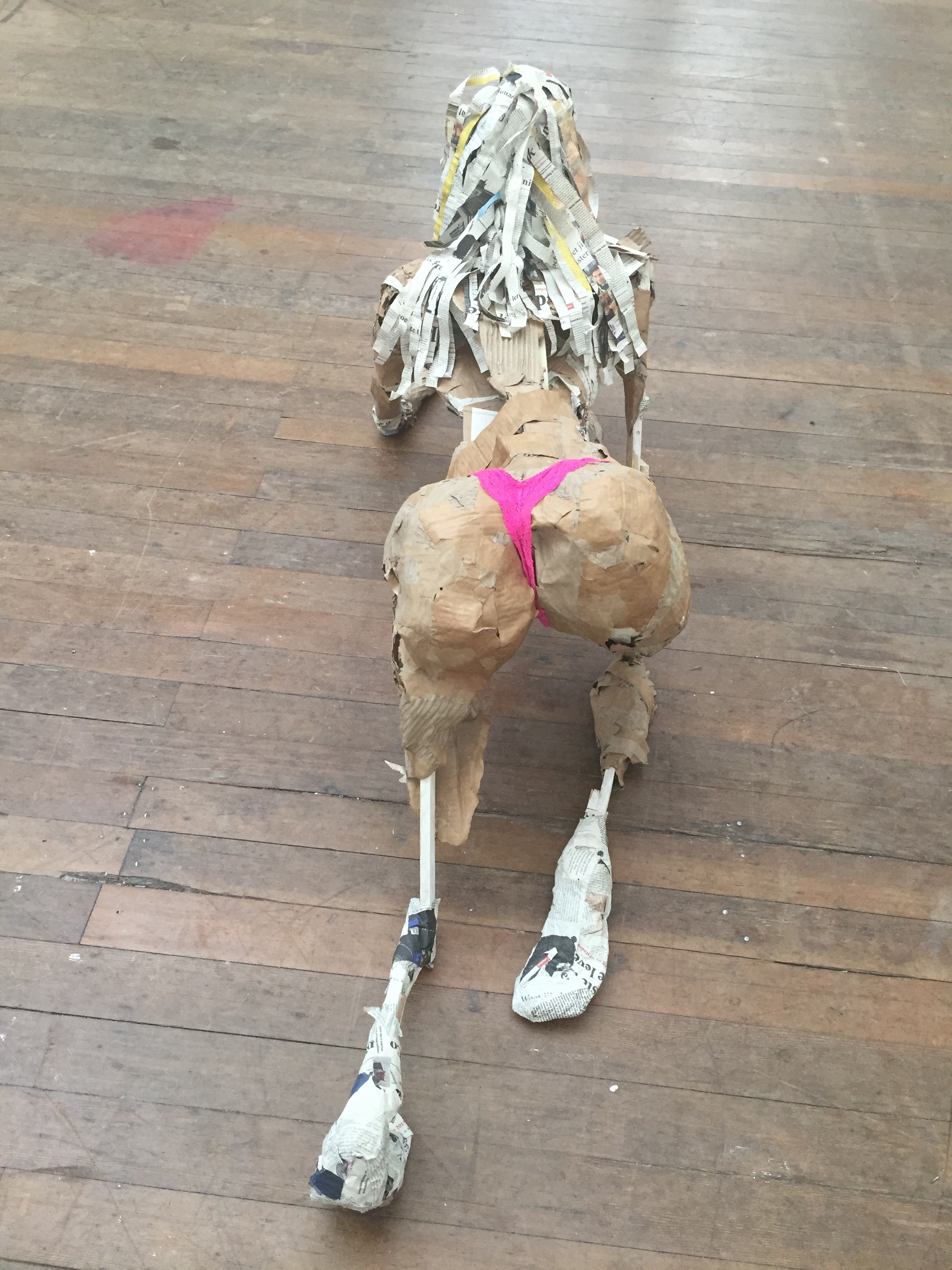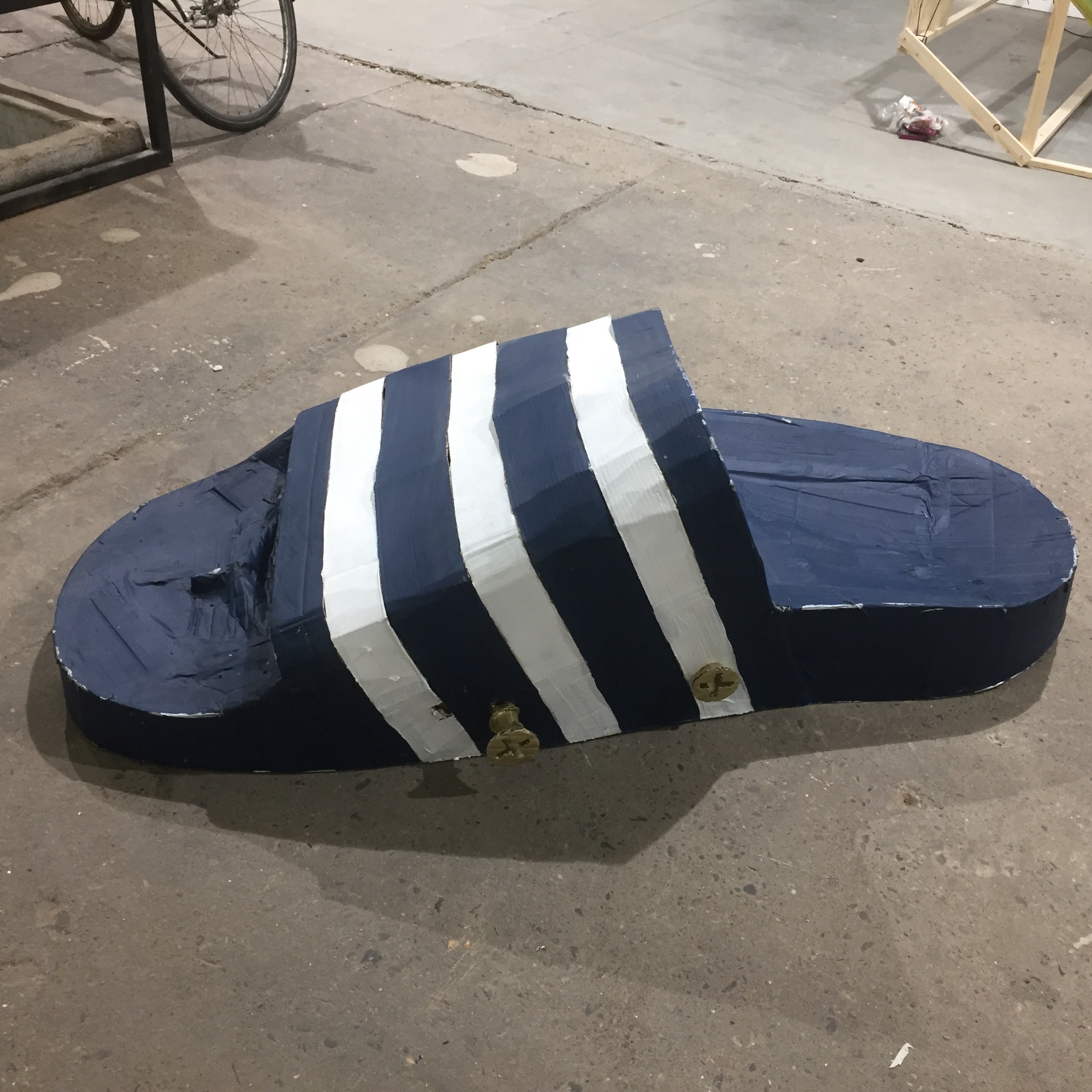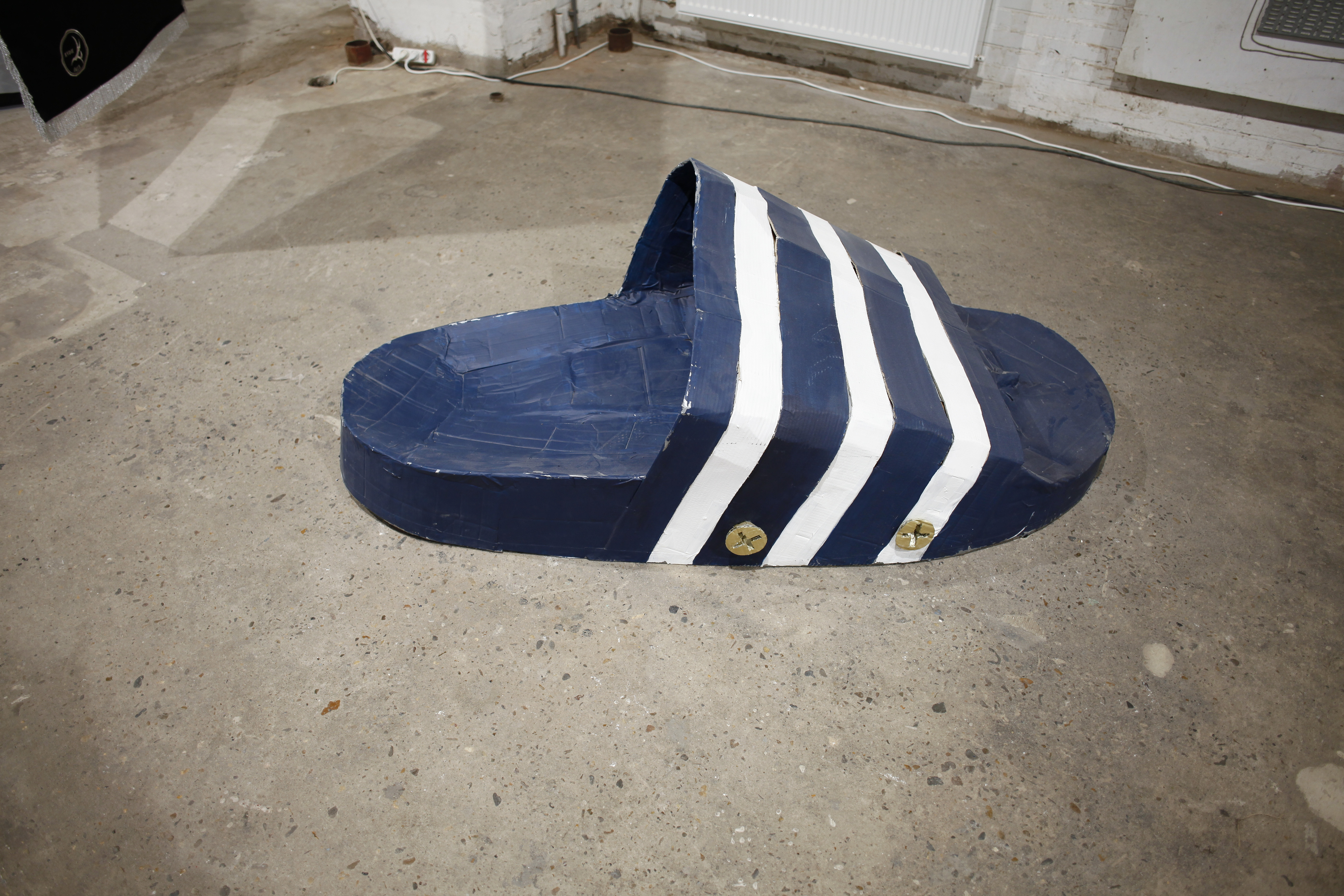 My sculpture entitled Broken is a blue Adidas flip-flop with white stripes made out of cardboard. It is big enough for a person to go inside, some viewers could fit but feel very uncomfortable about them. Just as my struggles, in life aren't same as yours, I can imagine how it feels if you lost someone or if something bad is happening to you but I can't feel the same as you either. Before judging people remember that you cannot fit in their flops.
"Myself & I " is 7 meter high, 6 meter width 4 meters height and made with wood, cardboard and duct tape .This work shows how I see myself as an artist in the future but I can't physically be that way I've depicted myself figuratively. I consider it as monument to my alter-ego.
"Twerk 2"
Wood, cardboard
89 cm x 172 cm
"Broken"
Wood, cardboard
68 cm x 132 x 48cm
"Twerk 1"
Wood, cardboard
58 cm x 164 x 81 cm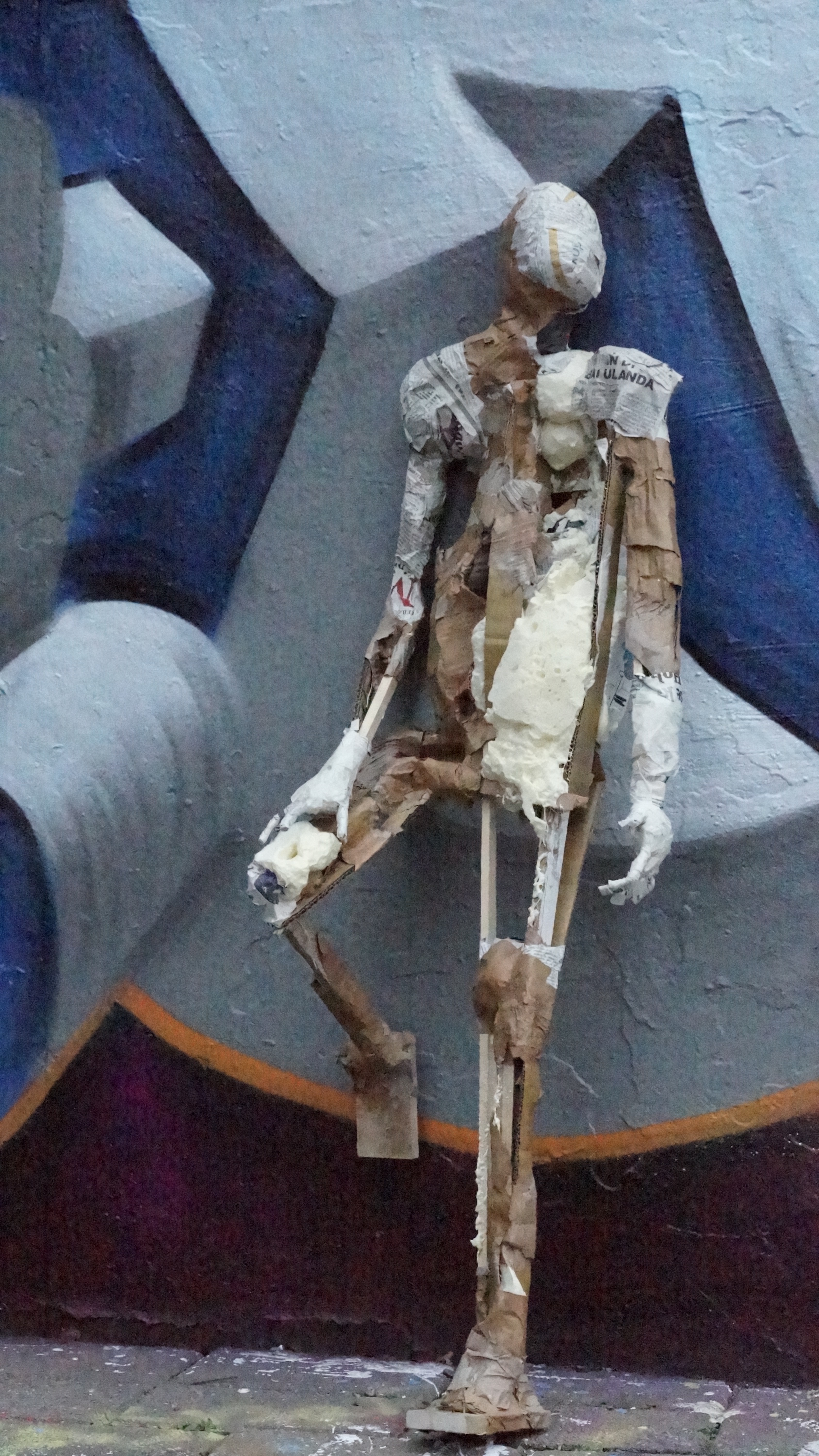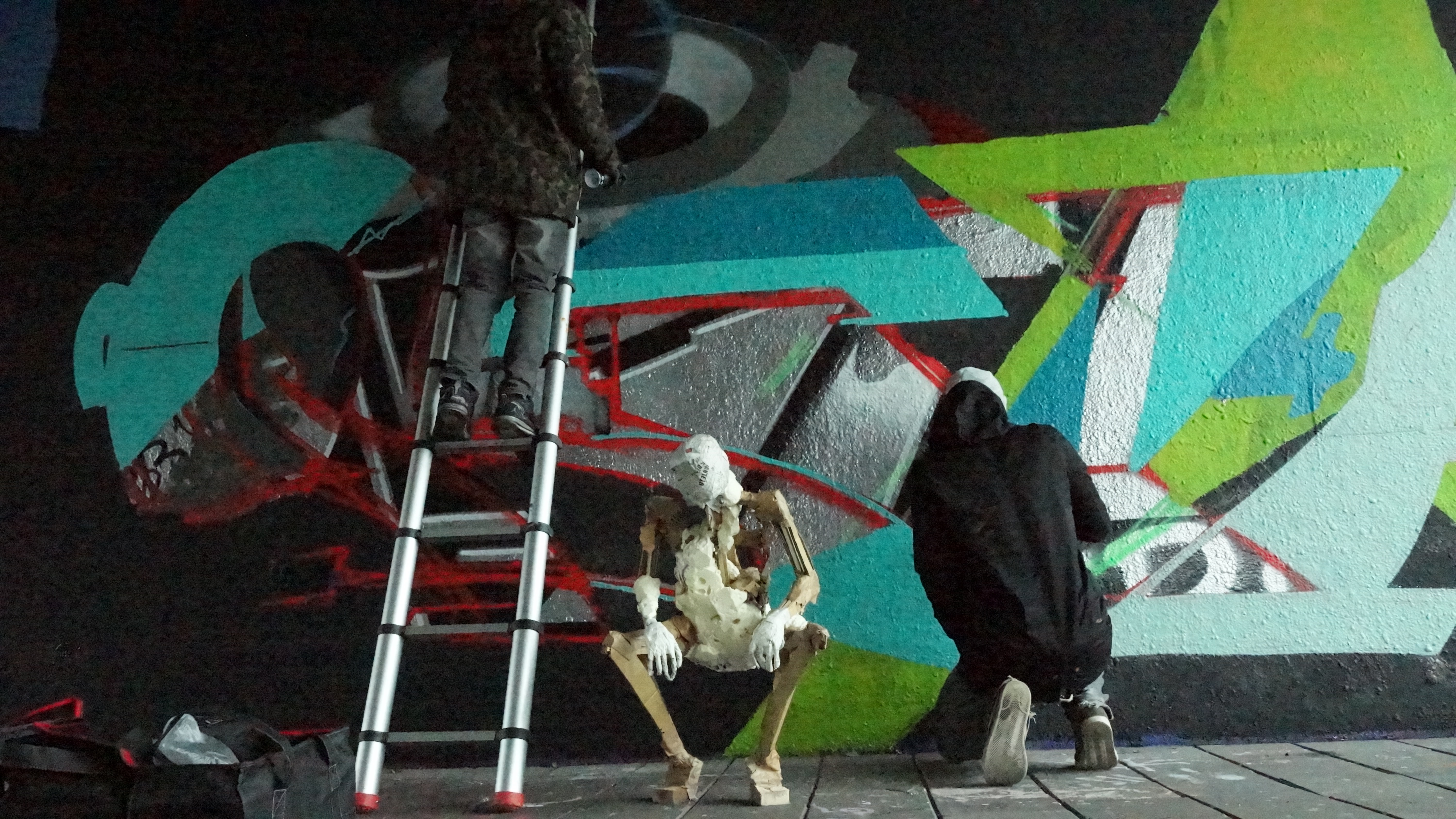 "Friends 2"
mix media
67cm x110cm x49
"friends 1"
mix media
67cm x135cm x42cm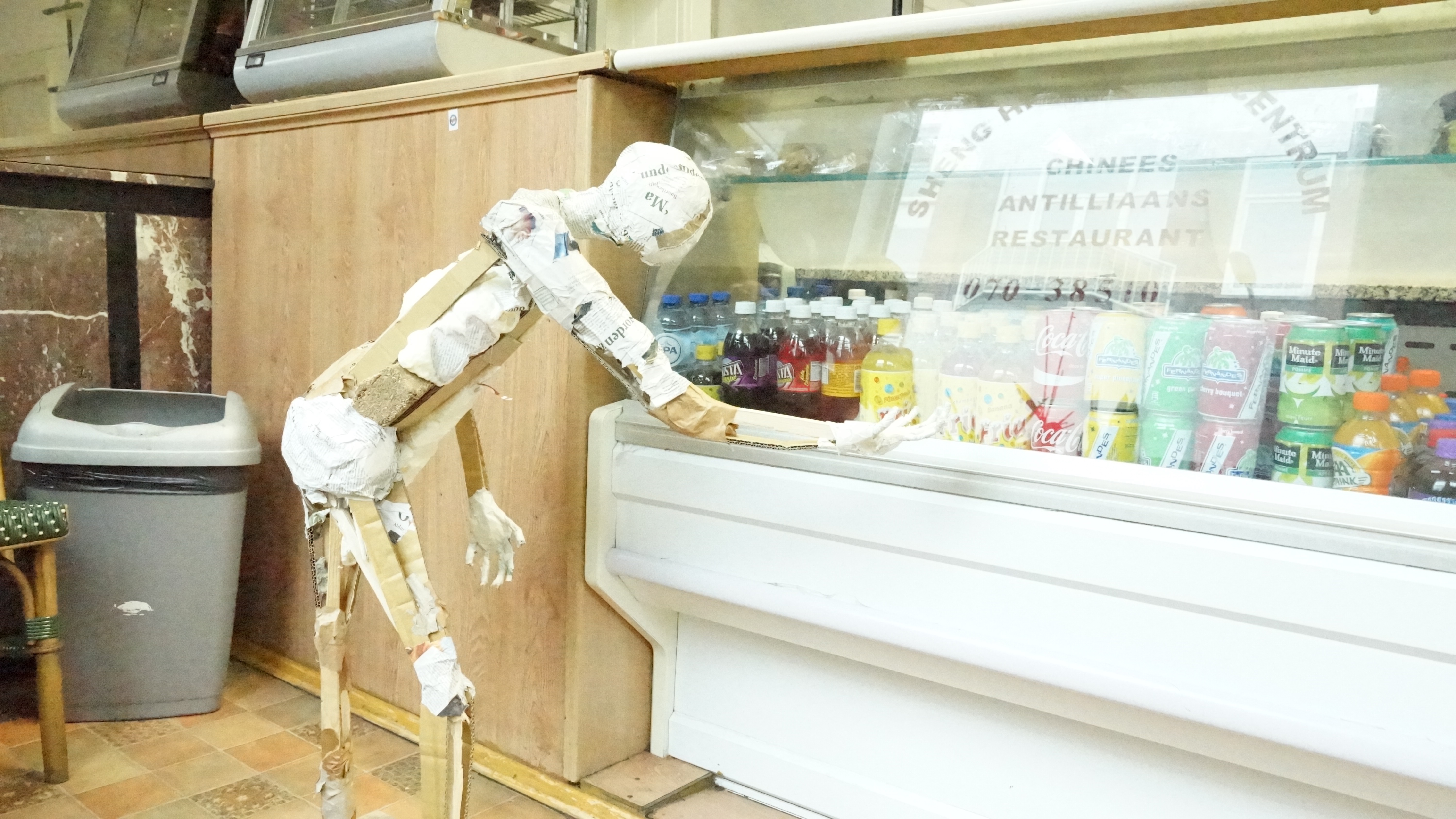 "Friends 3"
mix media
102cm x119cm x56cm
HOME